Honger in Gorinchem komt vaker voor dan je denkt. Het kan iedereen overkomen dat er zoveel financiële zorgen zijn, dat het tijdelijk op tafel zetten van een voedzame en gezonde maaltijd even niet haalbaar is. Dan is er de Voedselbank Gorinchem om te helpen. Aan eten, drinken en de nodige basisbehoeften, maar ook aan een sociaal contact en een luisterend oor. Waar mogelijk verwijzen wij onze klanten door naar andere hulpverlenende instanties.
Wij zijn enorm dankbaar voor hulp die wij ontvangen van supermarkten, bedrijven, scholen, kerken, serviceclubs en particulieren. Samen maken wij het verschil. Doe jij ook mee?
Doneren kan zowel zakelijk als particulier. Alle goed verpakte producten met een juiste houdbaarheidsdatum zijn welkom. Vlees- en vis in blik, groenten in blik en pot, broodbeleg zoals jam, pindakaas, chocopasta, rijst, pasta's, couscous, lang houdbare voedselproducten en oliën.
Heb je producten die je wilt doneren aan de Voedselbank? Stuur dan een e-mail naar info@voedselbankgorinchem.nl.
Waarom voedsel zakelijk doneren?
Er zijn voldoende redenen om zakelijk voedsel te doneren. We noemen er een paar:
Je helpt direct de armste mensen van onze samenleving
Je hoeft geen vernietigingskosten te betalen voor het voedsel
Transportkosten zijn minder, omdat er altijd een voedselbank in de buurt zit
Je donatie draagt bij aan het Maatschappelijk Verantwoord Ondernemen
Hoewel veel voedsel gedoneerd wordt en wij alleen met onbetaalde vrijwilligers werken, is het voor ons onmogelijk met gesloten beurs te werken. Elke financiële steun is dus welkom!
Met ons huidige klantenbestand kopen wij wekelijks voor zo'n € 1.300,00 aan verse producten bij om een gevarieerd, maar vooral gezond pakket te kunnen aanbieden aan onze klanten. Wij proberen deze kosten te dekken via fondsen, sponsoring en giften.
Je kunt een gift ook rechtreeks overmaken op IBAN NL34INGB0005266993 t.n.v. Stichting Voedselbank Gorinchem.
Onze Voedselbank heeft vele vrijwilligers, van jong (15 jaar) tot oud (82 jaar), van mensen die naast een betaalde baan bij ons werken tot mensen zonder betaalde baan. Vanuit Gorinchem, maar ook daarbuiten, voor een paar uurtjes per week tot hele dagen. Het is een mooi team met Oog voor voedsel en hart voor mensen. Iedereen die bij de Voedselbank werkt, doet dit volledig onbezoldigd.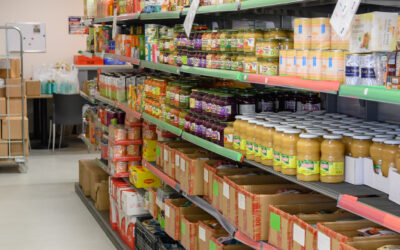 Ter versterking van ons team voedselveiligheid zijn wij op zoek naar INTERIEURVERZORGERS M/V. Werkzaamheden In samenwerking met ons gezellige en...
Lees meer
Wil jij meedoen, maar zie je op dit moment geen passende vacature? Neem toch zeker contact met ons op via info@voedselbankgorinchem.nl. Wij komen graag met je in contact.
Wij worden regelmatig verrast door supermarkten, bedrijven, scholen, kerken, serviceclubs, maar ook vriendenclubs en particulieren die een mooie actie hebben bedacht om voedsel of geld voor ons in te zamelen. Daar zijn wij enorm dankbaar voor!
Wil jij ook een actie opzetten? Neem dan zeker contact met op ons via info@voedselbankgorinchem.nl.
Daarnaast hebben wij ook 'het voedselbankje', zamelen we DE punten in en houden we regelmatig supermarktacties bij supermarkten in Gorinchem.
Het voedselbankje
Wil je samen met je collega's, klasgenoten, klanten of jouw gemeenschap voedsel inzamelen voor onze Voedselbank, dan plaatsen wij graag 'het voedselbankje' twee weken bij jouw bedrijf, vereniging, school, kerk of club.
Bij het Voedselbankje geven wij een lijstje met producten die wij op dat moment heel goed kunnen gebruiken.
Interesse in het voedselbankje? Stuur ons een e-mail: info@voedselbankgorinchem.nl.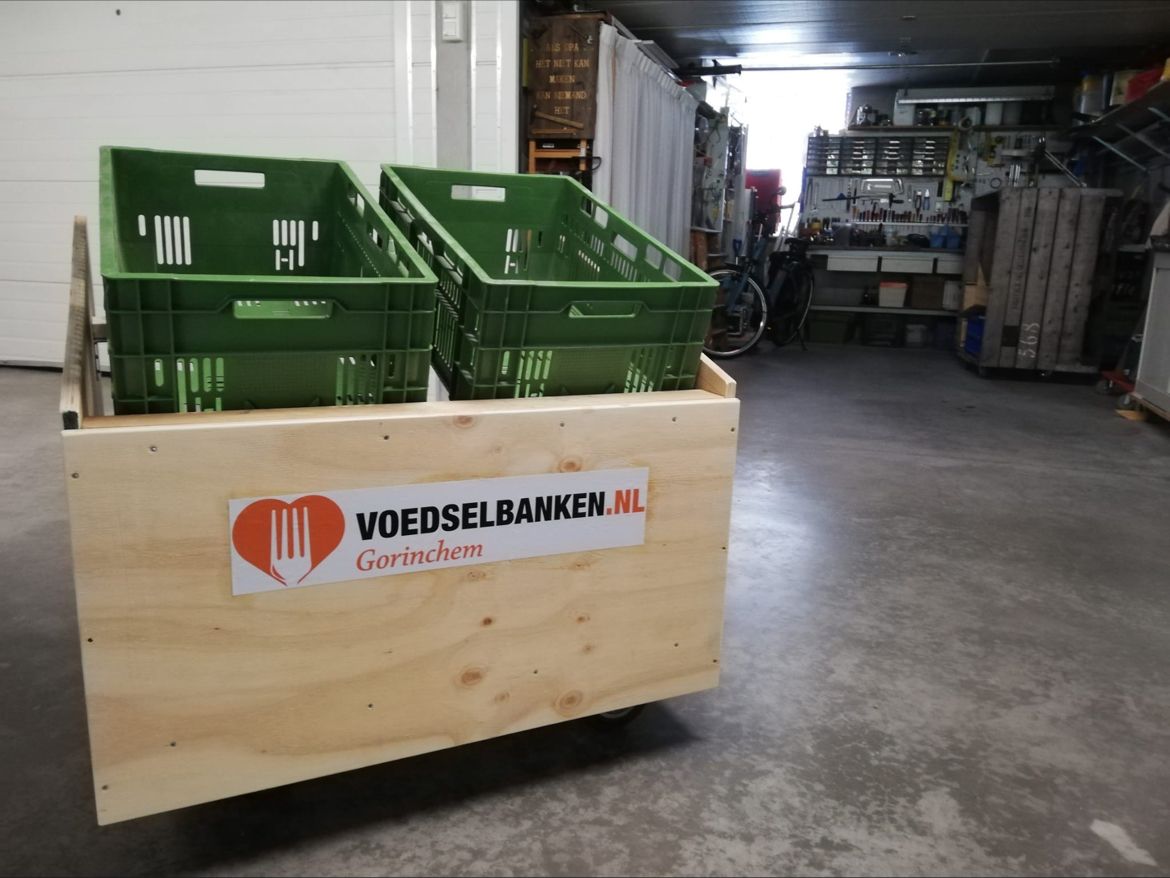 DE Punten
Het sparen van DE punten is al jaren een succesvolle actie. Spaar jij mee? Je kunt de punten inleveren bij onze Voedselbank, maar ook bij de Bibliotheek (Groenmarkt 1).
Het levert ons ieder jaar weer een fantastische voorraad koffie op voor onze klanten.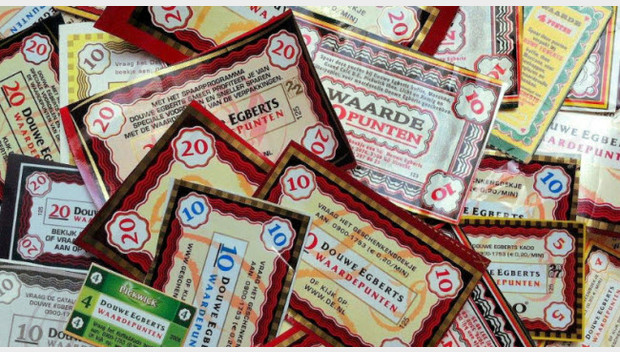 Winkelacties
Regelmatig vind je ons in een van de Gorinchemse supermarkten om samen met het winkelend publiek boodschappen in te zamelen voor ons Voedselbank. De mooie bijdragen verrassen ons altijd weer.
Wij zijn altijd op zoek naar vrijwilligers die ons helpen tijdens de winkelacties. Heb je geen gelegenheid om ons vrijwilligersteam wekelijks of tweewekelijks te versterken, dan is het helpen bij winkelacties een fantastische bijdrage. Het kost je slechts 2 uurtjes!